Veteran realtors know the
benefits
of holding an open house. Buyers will see your gorgeous property and envision it as their home. Your agent will discuss its benefits, learn what people are looking for, and determine initial reactions. The showing is the first impression, and your realtor will work to make it a good one.
The overarching goal of a solid marketing plan is to get your house off the market as quickly as possible. Listings that stay posted for too long get stale, and interest decreases. Your expert agent will hold the open house one or two days after it's put up for sale and aim to make it stand out from the rest. Fresh, new techniques that attract more walk-ins, local attention, and possibly even local news will produce more interest in your property. Summarized below are the ROCO partners' exclusive open-house tips for sellers.
Add tasty curb appeal
Any seasoned party planner or event organizer knows that food can make or break a gathering. What better way to a buyer's heart than through their stomach? Add a happy surprise to your showing with some tasty local eats, and afford buyers the vision of future celebrations in their new home.
Draw crowds by having a food truck parked next to your Open House sign! Business owners would jump at the chance for built-in exposure. Hire a local favorite, and give your open house attendees a coupon for a free meal or food item. You gain observers while the restaurateur gains customers.
Involve other area cafes by organizing a food sampling inside. No one will forget your
Paradise Valley home for sale
while enjoying yummy snacks. Perhaps the foyer has a coffee stand set up by the town's favorite java stop. The city's top Italian chef is baking pizza in your state-of-the-art oven and arranging cannolis to cover the island. Delicious aromas will fill your homestyle kitchen. Don't forget dessert: bakers would revel in creating donut pyramids on the credenza and baskets of muffins in the study. Tiny cups of chocolates and fudge from a cherished confectioner would enhance the coffee table and sweeten your visitors' moods. Your open house will shine with some pre-purchased goody bags for guests. Market your Paradise Valley luxury home and the community all at once!
Celebrate local talent with a home gallery
Cultured buyers will appreciate the artistic flair of the community. Gathering pieces from local shops offering various mediums like pottery, painting, stone, and more helps with staging and "selling" the neighborhood. Keep the salon effect by labeling their work by name and price. Artists are eager to find new ways to share their talent, so they most likely would spread the word about your open house. Following through on this step can enhance your house's beauty and show visitors the sophistication surrounding it.
Tempt attendance with rewards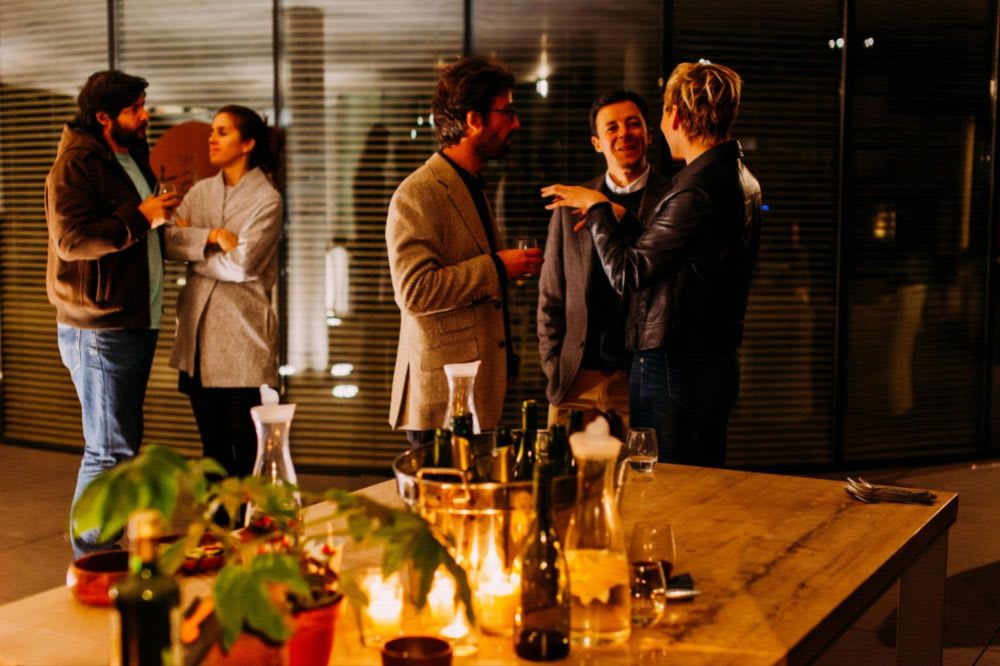 Photo courtesy of Unsplash

Anything that teams your goals with the community provides a good image. Bringing in incentives from nearby businesses entices people and gives them more perspective of the local vibe. Further, bonuses that relate to moving would show potential buyers you want to help with the transition. You could purchase discounts from services to show compassion and a commitment to the local economy. Some other ideas include coupons from moving companies, free contract work like HVAC, landscaping, or pool cleaning, and even paying an organization company to help set up their new home. Open-house guests will appreciate the thoughtfulness while looking at buying in a comforting light. Here again, they also will have the opportunity to network with others in the region.
Sponsor an indoor marketplace
A great way to draw more traffic into your home is to create a pop-up shopping event. Allow vendors to set up tables throughout your home (as long as the arrangement lands tastefully). Neighborhood artisans, boutiques, authors, or shops representing local flavor can complement the setting. Having them on the front lawn on a sunny day can create a posh "yard sale." Those walking or driving by will love the surprise chance to browse. Everyone shops, some as a hobby, so it gives passersby a good reason to see your property.
And the winner is…
Your realtor wants contact information from prospective buyers, so motivating them to provide it is key. How about a raffle? Set up a carnival-style drawing by having them write their contact details and then place them into a bowl. Of course the bowl is posh and crafted by a local artisan. Awards could be items for the new home, like a dazzling kitchen set, gift cards to home improvement stores, or a gorgeous centerpiece. Make a game amidst your showing and watch the players join the fun.
The best parties have a theme
Make your open house unforgettable with a unique concept that makes visitors smile. When guests attend celebrations, they remember the ones with the most creative or funny
themes
. Holiday themes are spectacular! During the season, your realtor could hand out fliers printed like Christmas cards. The information about the property, like square footage, year built, and number of bedrooms can be printed in this adorable document. Your best listing photo would appear on the cover. Or guests might receive candy canes for touring the house and walk out with your agent's phone number printed on the candy's bow. Many themes — from Halloween to Independence Day — are compelling and support fantastic marketing!
The open house was a success — now what?
You've put in a great deal of effort, and it panned out. People are walking around your house and seeing why it's a dream home. While offers will likely roll in the following week, seal the probability with more well-known steps.
Firstly, welcoming the neighbors is a great idea. Not only will they forgive you for causing a stir on their street, but they will confirm that the street is a great place to live. Attendees will connect and bond with their potential new neighbor and learn the ins and outs of the town. Letting nearby homeowners get involved will garner support for your selling process.
Next, use modern technology to your advantage. Have the webcams and the iPhones out and ready to go live on your social media. It's simple to create a Facebook event, Instagram story, or TikTok with a live viewing. Share, share, share! Widen your audience and address those who couldn't attend. Those looking from a distance can get a better picture online, and others who were busy on that day can click, like, follow, and share. Once the open-house-turned-gala is on, start recording!
Need help planning a memorable and thrilling open house? Reach out to the team at
ROCO Luxury Homes
. Formed in 2019, the ROCO partners combine over 30 years of luxury real estate experience, and they now hold the top 1% of sales in Arizona.
Contact
them for expert advice on Paradise Valley homes for sale.
*Header photo courtesy of Shutterstock