There are many things you can do to prepare your home before putting it on the market. If you plan to add your house to the list of
Scottsdale
homes for sale in the near future, here are some changes you can make to your property to increase the likelihood that the offers you receive will be outstanding.
Paint with neutral colors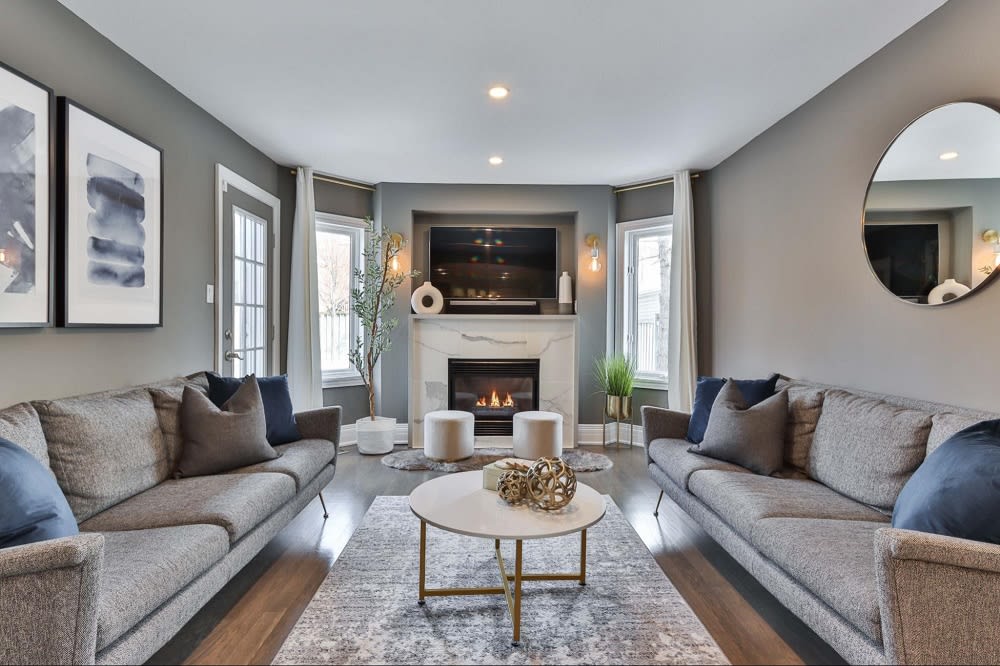 Photo courtesy of Unsplash
One of the simplest ways, both in time and effort, to improve your Scottsdale luxury home is to repaint the interior. Old or chipped paint can lower the appearance and, by extension, the value of a property. New and fresh paint will make the space look well-kept and clean. Most people choose lighter colors like gray or light blue because softer colors make a room look bigger and brighter. One study showed houses with a fresh coat of light-colored paint may
sell for $5,440
more than originally anticipated.
Upgrade the floors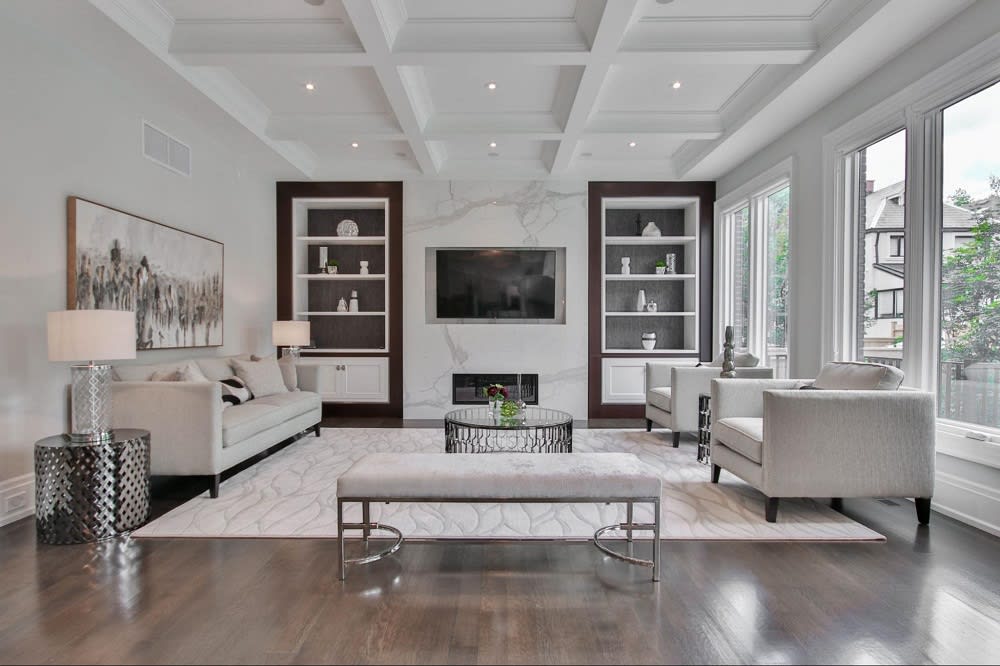 Photo courtesy of Unsplash
Another improvement is to replace your carpet with hardwood floors. This is a quick way to increase a house's value, as hardwood is more popular and desirable than carpet nowadays. In a study by the National Wood Flooring Association, properties that have wood flooring will sell for
ten percent
more than houses with carpeting.
Improve the landscaping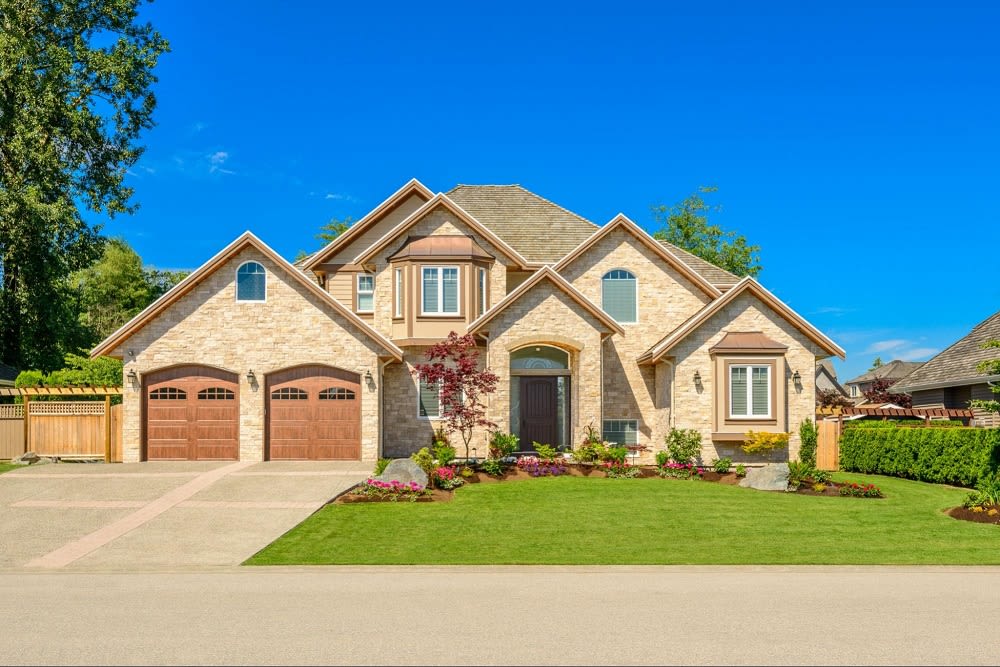 Photo courtesy of Shutterstock
Houses will be more appealing to buyers when the landscaping and curb appeal shine. The value of your home could
go up by 28%
with good landscaping, and even small improvements can have a big effect. Anything worn, dated, or broken should be repaired or updated. Paint the shutters and the front door, and replace your mailbox if necessary. An overgrown lawn and garden will make your yard look messy, so be sure to trim and tend to these areas.
Make energy-efficient upgrades
Many buyers find an energy-efficient house to be attractive because of the cost savings and environmental benefits. Talk to your realtor about simple upgrades you can add to make your home more energy efficient. Consider installing a smart thermostat, for example. You can also regulate the indoor temperature by sealing your windows and doors. Switch to LED bulbs and update your light fixtures to reduce utility costs.
Update the kitchen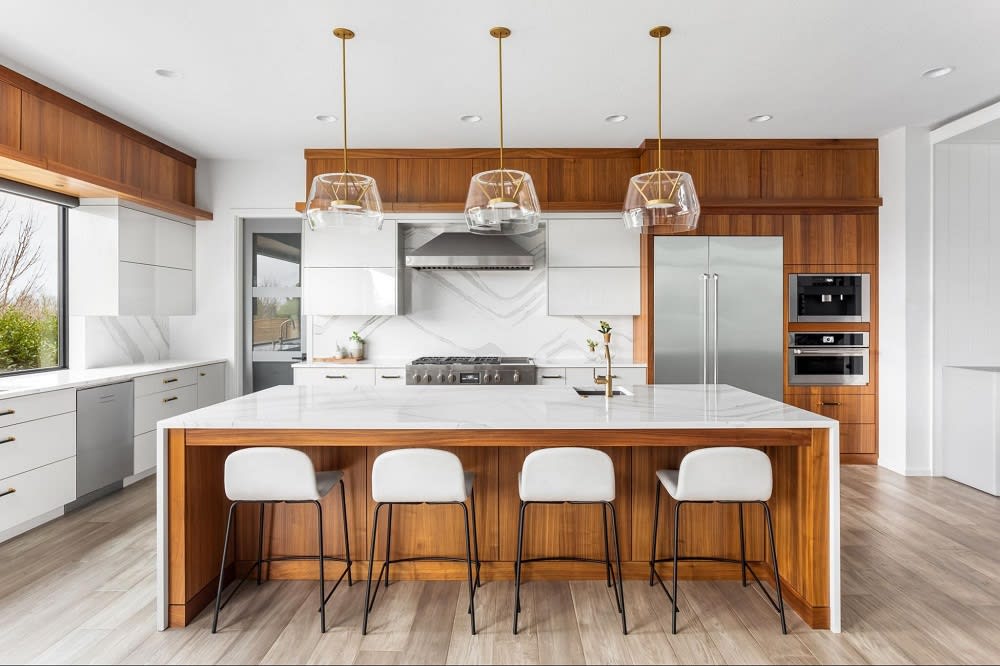 Photo courtesy of Shutterstock

As one of the most important rooms in the house, the kitchen needs to wow potential buyers. In some homes, the countertops or cabinets should be replaced, while in other homes, all that might be needed are fresh paint and new hardware. Above all, make sure the kitchen is clean and the counters are clear of clutter.
Make it move-in ready
To make a house move-in ready, take care of any repairs or renovations that are visible and necessary before putting the house on the market. Hire a professional inspector to determine what must be fixed in the property. They will create a report that details the condition of the house's foundation and structure and the major systems, such as the plumbing, electricity, and HVAC. You'll receive better offers if the inspection report shows the home is in good condition.
Declutter the rooms
Making your home clutter free will make each room seem more spacious. Rooms with a lot of paraphernalia and extraneous decor appear cramped and small. Also, personal items like family photos and trophies can make it difficult for potential buyers to visualize themselves in the space so move these items into storage.
Stage the main rooms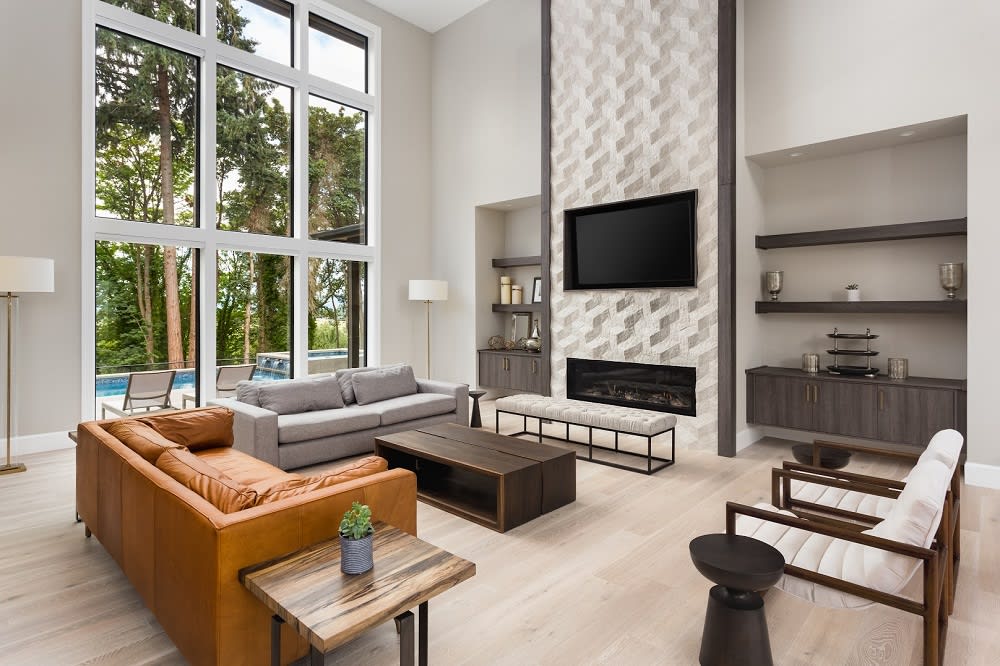 Photo courtesy of Shutterstock
Staging is an important part of selling your house. The idea is to make it look as attractive as possible to as many people as possible. Cleaning and decluttering the house is part of the process; the next step is making sure every room has a single, distinct purpose and arranging the furniture to fit. Work with your realtor to decide whether you should hire a
professional stager
to make your home more appealing.
Price the home strategically
Sellers may be concerned about pricing too low and losing money, but if a home is priced too high, then offers may not come in. The local market conditions, such as how long properties are taking to sell and how much they're selling for, are something you should consider when setting a price for your home. You should also be flexible — negotiation plays a role in all real estate transactions.
Plan a marketing strategy
Advertising homes for sale is one way to get people interested in Scottsdale homes on the market. A good online marketing plan can have a big impact on the offers you get. When your realtor creates your listing, they should include the location, price, professional photographs, and all the amenities and features of your house. They will also host an open house for potential buyers; be sure to invite friends and neighbors to view the property so they can pass information about your home to others who might be interested.
Choose a great realtor
An experienced Scottsdale realtor can help you through the entire real estate journey and provide recommendations for inspectors, stagers, and photographers. Interview several agents and read their customer reviews before making a final decision.
If you're selling your Scottsdale luxury home, contact the
ROCO Luxury Homes
team. With more than 30 years of combined luxury real estate experience, their services go beyond simple real estate advice and guidance. They also provide staging, videography, photography, and floor plan creation services. With extensive marketing platforms, from print advertising to website networking to social media, they are a great team to work with.
Reach out to
ROCO Luxury Homes today.

*Header photo courtesy of ROCO Luxury Homes